Remembering . . .
Unidentified dragster at Gulfport. Photographer unknown.
Columbus
Columbus Drag Strip, ca. 1970
I raced at the Columbus, Mississippi, drag strip one time while I was a student at Mississippi State University, around 1970. They were using a home-made looking "Christmas Tree" and I entered my 1955 Ford in a low Super Stock class. I remember seeing the "Oldtimer," a 1950 Olds from Greenwood, Mississippi, that always ran good. I made it to the final in Super Stock and lost to an AMX.
David Church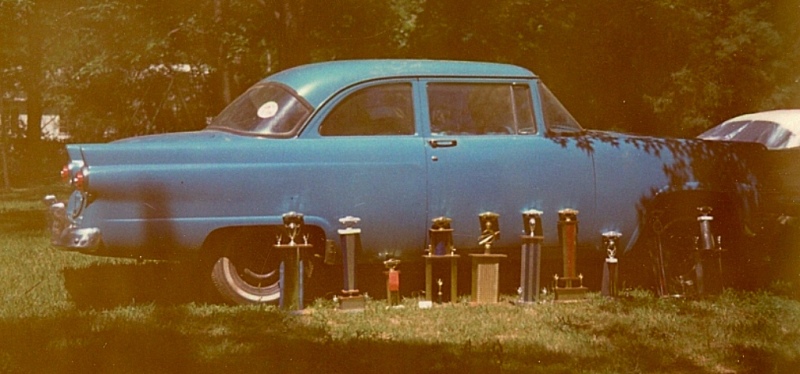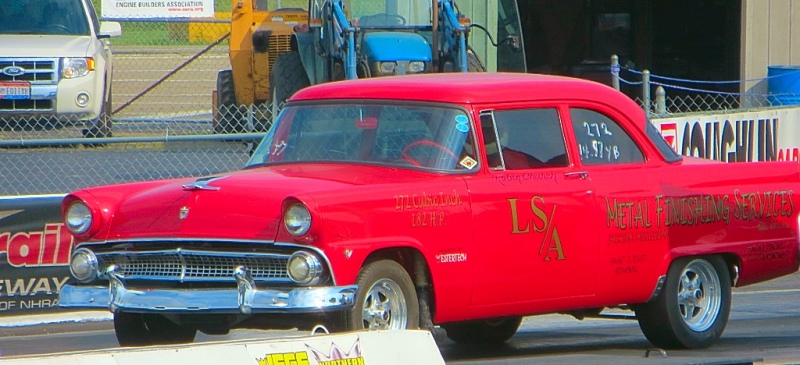 David Church's 1955 Ford in its original blue in 1969 (top) and in 2017 at National Trail Raceway (bottom). Courtesy of David Church

Elliott
My grandfather, Charles Preston Durham (known locally as Brother Durham), was from Durant in Holmes County and participated in several races throughout Mississippi, in what I believe was the 1950s. I had a small box of trophies at one time and I can't seem to locate them now to know where all he raced, but I happened to find one today that says Grenada Dragways. Does that ring any bells? I enclosed the pic of the trophy. Any info you have would be so cool!

Liz Durham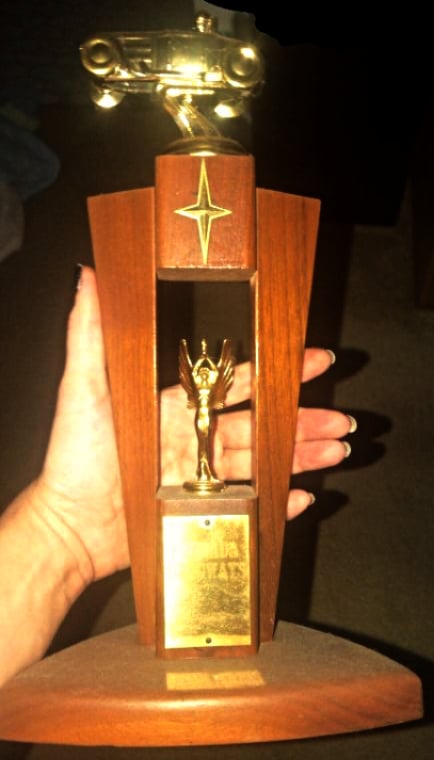 Jackson
I raced a 1955 Ford junior stock class car. Attached is a photo of Claude Young in his 1955 T-Bird in a match race against Albert Ray Dulaney in his 1955 Chevy.
David Church
Nettleton
Bud's Racetrack in Nettleton, Mississippi. I was not old enough to race there, but cousin Michael drove us around the track in an old "coupe" car. Great childhood memories. Grandmother lived across the highway from the racetrack. Loved it.!!!
Carolyn Cooley
Pearl
Riverside Raceway, late 1970s
I raced here in the late 1970s . James Alford Jr. fixed up the old Dodge trash truck into a nice hot rod. I went to school with James. Racing is what we did.  I also remember the Little Red Wagon doing a wheelie down the track there. We would get an invitation in the mail letting me know when the season started. Anyone with $3000 and a little mechanical know how could go racing. Try that today.
Jeffery Slade